Introduction to Garcinia
Garcinia is a tropical fruit that is native to Sri Lanka and other parts of Southeast Asia. The most well-known variety of garcinia is Garcinia cambogia, which is also sometimes called the Malabar tamarind or brindle berry. The fruit of the garcinia tree is small, green, and pumpkin-shaped, with a sour taste and a distinctive aroma.
Garcinia is widely used in traditional cooking, especially in curries and other spicy dishes. It is also used to make a variety of herbal remedies and natural health products.
Garcinia needs a warm and humid climate and well-drained soil. The fruit's ripe rind is used for culinary and medicinal purposes. Garcinia cultivation in Sri Lanka has a long history and has increased due to high demand for the fruit as a health supplement.
Garcinia is processed in Sri Lanka by harvesting, removing the rind, drying, grinding, extracting, and using in food, supplements, and weight loss products. Sri Lanka's biodiversity and growing conditions make it ideal for Garcinia production.
Similar Products
Cinnamon
Ceylon Cinnamon, also known as True Cinnamon, is the finest cinnamon across the Seven Seas. Derived from the plant Cinnamomum zeylancium, it is only native to Sri Lanka.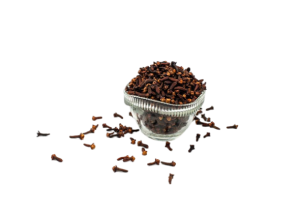 Cloves
Cloves are the flower buds of the Clove tree (Syzygium aromaticum). Ceylon Cloves are richer in oil than other types of cloves in the world. Gifted with a native flavour and aroma, this spice is used whole or as a grounded powder. Ceylon cloves are used for culinary, pharmaceutical and cosmetics purposes and bring numerous health benefits.
Pepper
Pepper is the most used spice in the world and the king of all spices. Ceylon pepper is made from the berry of the plant Piper nigrum. Due to the presence of high amounts of piperine, Ceylon Pepper is spicier and more robust compared to other types of pepper found in the world.