Introduction to Mace
Ceylon Mace is a type of spice that is derived from the outer layer of the nutmeg seed. This spice is grown in Sri Lanka and is known for its unique flavor and aroma. Ceylon mace has a warm, sweet, and slightly spicy taste, with a hint of bitterness that gives it a complex flavor profile. It is often used in a wide range of culinary applications, including savory dishes, desserts, and baked goods.
Ceylon mace is typically sold in the form of whole blades or ground powder and can be found in many specialty food stores around the world. Whether used in a savory dish or a sweet dessert, Ceylon mace is a versatile and flavorful spice that adds depth and complexity to any recipe.
Mace is derived from the aril that surrounds the nutmeg seed. The mace spice is harvested from the nutmeg fruit by carefully removing the aril and allowing it to dry in the sun.
The processing of mace in Sri Lanka involves harvesting and drying the arils, sorting them by hand, and either selling them as whole blades or grinding them into powder. The dried arils are stacked and tied into thin blades, packed into airtight containers, and stored in a cool, dry place.
Similar Products
Cinnamon
Ceylon Cinnamon, also known as True Cinnamon, is the finest cinnamon across the Seven Seas. Derived from the plant Cinnamomum zeylancium, it is only native to Sri Lanka.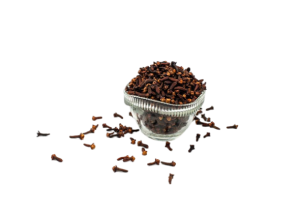 Cloves
Cloves are the flower buds of the Clove tree (Syzygium aromaticum). Ceylon Cloves are richer in oil than other types of cloves in the world. Gifted with a native flavour and aroma, this spice is used whole or as a grounded powder. Ceylon cloves are used for culinary, pharmaceutical and cosmetics purposes and bring numerous health benefits.
Pepper
Pepper is the most used spice in the world and the king of all spices. Ceylon pepper is made from the berry of the plant Piper nigrum. Due to the presence of high amounts of piperine, Ceylon Pepper is spicier and more robust compared to other types of pepper found in the world.